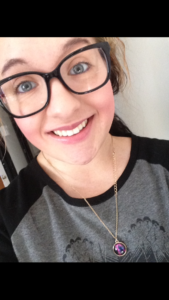 Every summer, the Littlest Tumor Foundation puts on a 4 day NF family wellness retreat, specifically for families that have someone with NF in them.
When is the NF Family Wellness Retreat?
They typically go from Friday to Monday and have many fun activities to keep everyone of any age group occupied. Most of the volunteers have been helping out there for many years, a few of them, since the retreat started.
Where is the NF Family Wellness Retreat?
This usually takes place at the Imago Dei Village in Clintonville, Wisconsin.
What types of activities are at the retreat?
The types of activities that we have there to name a few are drumming, canoeing, arts and crafts, challenge course, yoga, meditation, and deep relaxation. Although the activities are dependent on age group. I really enjoy all of these because they help me gain wellness, either physically or mentally.
Every night, we have a bonfire. This is a good time to talk to others with NF and just talk about anything and everything! It's a good time to ask questions if you aren't sure if something that is going on in your life is NF related or not. If you've been going for more than a year, it's also a good time to catch up with people you haven't had a chance to talk to yet, and if it's your first year, it's a good time to get to know others in the NF community better.
Everyday, the volunteers have a set schedule made. After breakfast, we split back into our age groups and participate in our activities. We meet back with our families at the lodge for lunch, and then split back into our age groups for more activities. We then meet back at the lodge for dinner, after which, they set aside family time. During this time, campers go swimming in the lake they have at that campsite if they wish.
How will attending the retreat change you and your family?
Everyday is a little different than the last. Everyday, you'll grow closer with others who have NF and learn something new about yourself. In just these 4 days, you'll find that you've grown so much in knowledge about wellness and be able to carry it through the rest of the year to better yourself and your family.
How can my family attend the next retreat?
Visit our program page to get more information about our retreat and register your family!