The Team Behind the Littlest Tumor Foundation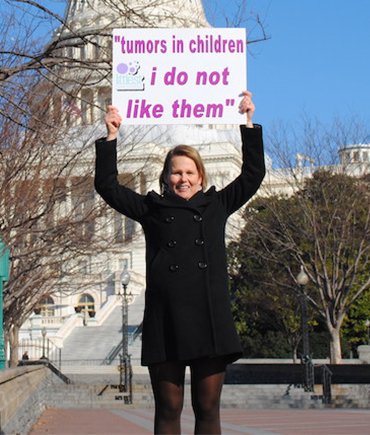 Tracy Wirtanen, MSW
CEO/Founder
"We invest in the NF community with impactful programming. We lead NF Family Wellness Retreats (free for NF families), the NF Young Adult Leadership Program, and spearhead the NF Collective. We see children soar, moms connect, and young adults find their voices. It is amazing and an honor to be part of it all."
Read More
Tracy believes in a world filled with innovative neurofibromatosis research, mindful moments, and never-ending running trails. In a few short years, her efforts have established Wisconsin as a bipartisan model of support for NF federal funding, helping build House of Representatives support from 6% to 30%.
Tracy received her Master of Social Work from McGill University, and her Nonprofit Management Certificate from Northwestern University, Kellogg School of Nonprofit Management. She currently serves on the Peer Review Panel of the CDMRP NF Research Program. Tracy's vision continues to guide an innovative, inclusive NF Family Retreat model for families dealing with this disorder.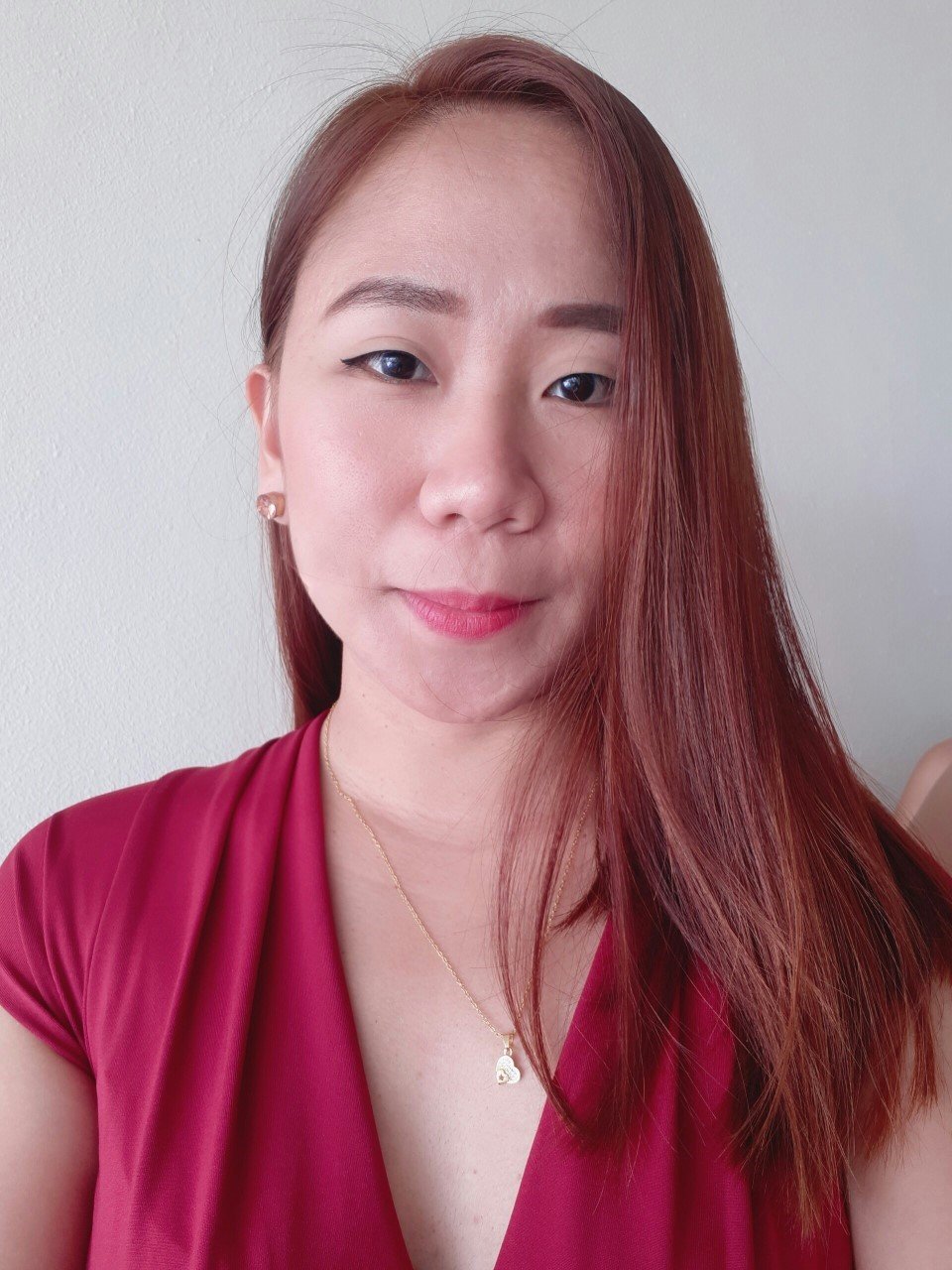 Nina Solis
Virtual Professional
Nina graduated from the Polytechnic University of the Philippines with a Bachelor of Science in Business Administration major in Human Resources Development Management. Nina has been exposed in trading and financial industries as administrator and virtual professional for over 9 years where she has established herself as a true "people person".
Read More
Nina is excited to continue learning, grow her professional skills, and gain experience in administrative works. Looking to take the new chapter in her career, Nina got her job as Virtual Professional in Littlest Tumor Foundation in February 2020. 
Nina was born and raised in Manila, Philippines, and has live there all her life. She enjoys baking, traveling, and getting her hands dirty in her garden. Nina also enjoys running, hiking, and spending time with friends and family.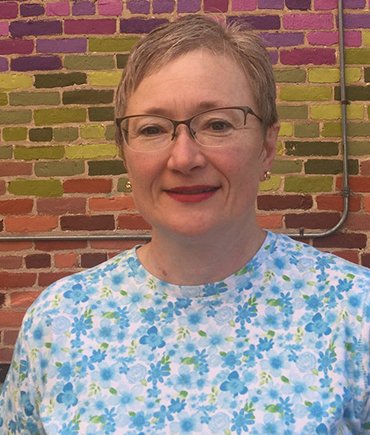 Katrin Patience
County Board Supervisor for Outagamie County, Wisconsin
Katrin received her BA and MA in English Literature from Eastern Illinois University before working several years in the precision measuring and tooling industry. During this time she earned her teaching license and taught high school English literature and grammar, from remedial to Advanced Placement, from freshmen to seniors.
Read More
After moving to Appleton, WI, she succumbed to Tracy Wirtanen's siren song. She was recruited to run for the county board and drawn into various writing projects on behalf of Littlest Tumor Foundation.
Currently Katrin divides her time between LTF's advocacy efforts, endless Public Safety subcommittees, cooking, gardening, her husband, Rodger, and four cats with big personalities and even bigger hairballs.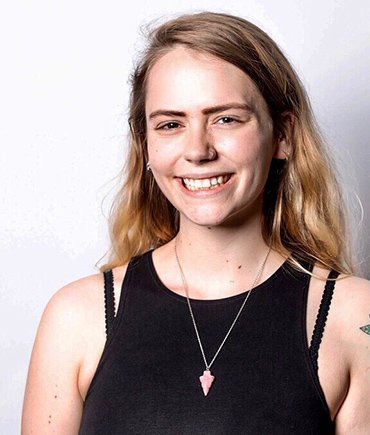 Gillian Payne
Leadership Advocacy Coordinator
Gillian graduated from the University of Wisconsin Milwaukee with a degree in Economics and Political Science. As Leadership Advocacy Coordinator, she is proud to be able to advocate alongside other young adults for NF medical research through the NFYA Leadership Program. Gillian also currently works as a political organizer in Milwaukee, WI. Before her position as Leadership Advocacy Coordinator, Gillian was a volunteer with LTF from the time she was a freshman in high school. She is passionate about those with NF being able to advocate on behalf of themselves and hopes to help build a future where everyone with NF has access to adequate treatments.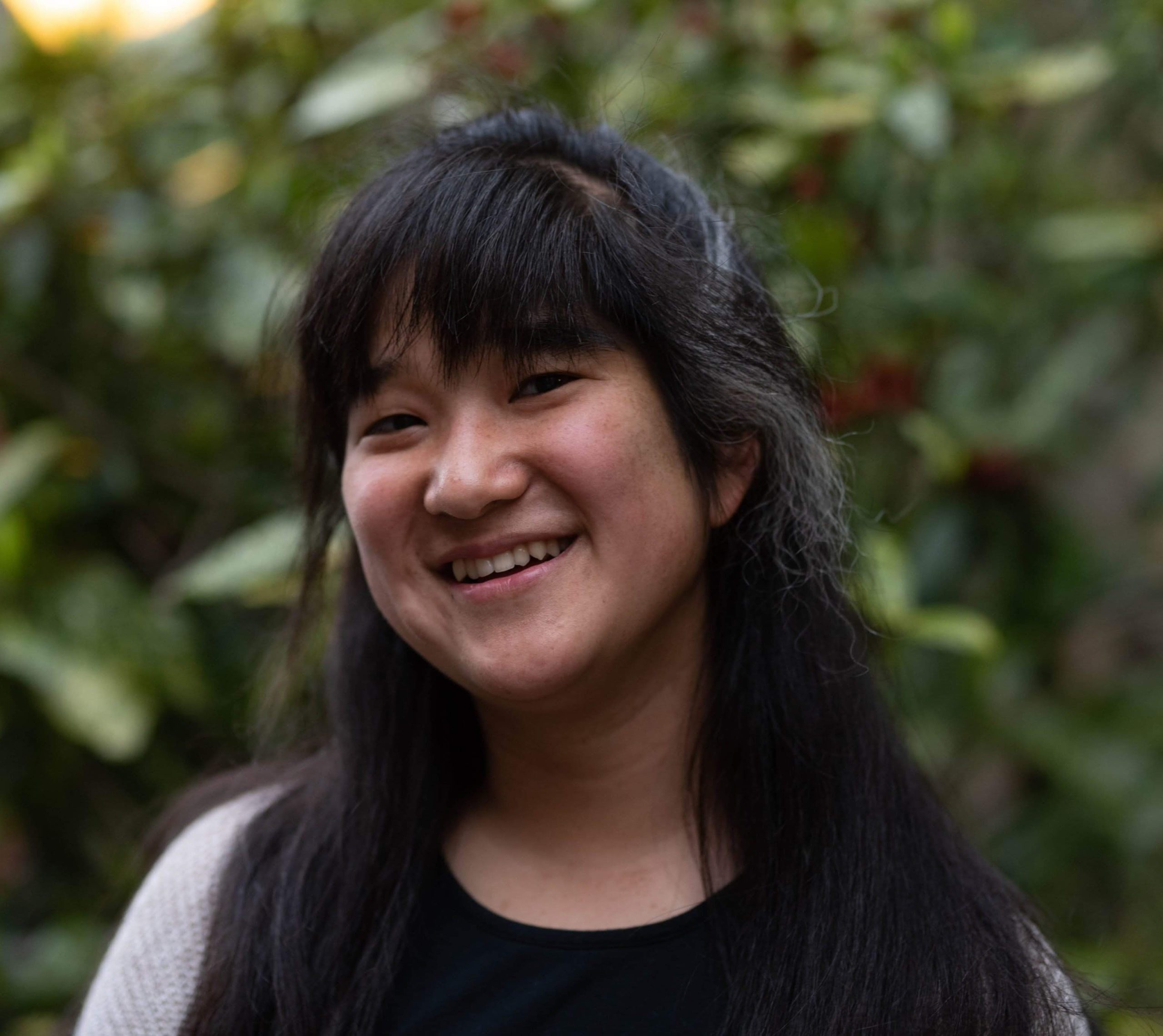 Hannah Kim
Research & Programming Intern
Hannah graduated with a degree in Psychology and Health Studies from Bryn Mawr College and hopes to go to medical school soon. As a young adult with NF1, Hannah is passionate about advocating for research so that there will be innovative therapeutic options for patients and meeting the unmet needs of NF families. Hannah has been involved with the Littlest Tumor Foundation after taking part in the NF Young Adult Leadership program. As an intern, she will be helping with various projects for LTF.
Read More
Similar to LTF's mission are core values, Hannah hopes to create an accessible space and practice of healing that can hold all kinds of bodies and minds when she becomes a physician. In her free time, Hannah loves going on runs, cooking, listening to podcasts, and reading.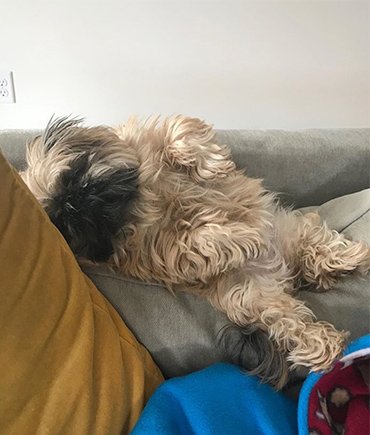 Suki
Snoozer-in-Chief
By day she's a snuggling, treat wrangling super sweet dog. Though snoozes through most team meetings, she is still devoted to the NF cause.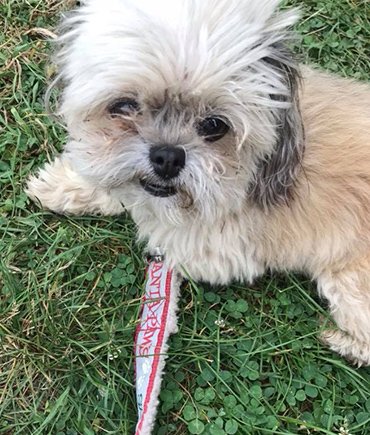 Lulu
Boss Lady
By day she runs all dog ops. Participates in most all team meetings by barking at passing by dogs. A true leader + advocate who ❤️'s to be of service to the NF community.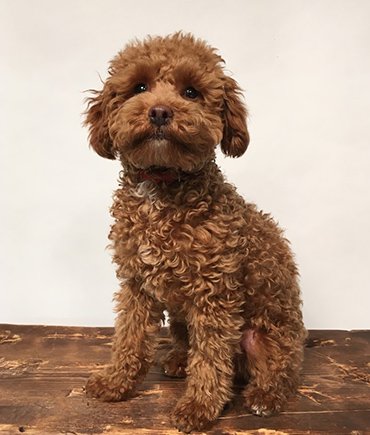 Lincoln
NF Pawlicy Advocate
Lincoln is passionate about NF solutions, all things bouncy and squeaky, and protecting his beloved family from the Roomba. Like his namesake, Abraham Lincoln, he knows the importance of political engagement and is an ardent advocate for federally-funded NF research between naps and surfing for crumbs.
In loving memory of Lincoln. We miss him every day 
Get the latest on all things NF + LTF and find out how you can support the cause.