About Littlest Tumor Foundation
We change the future of NF, together.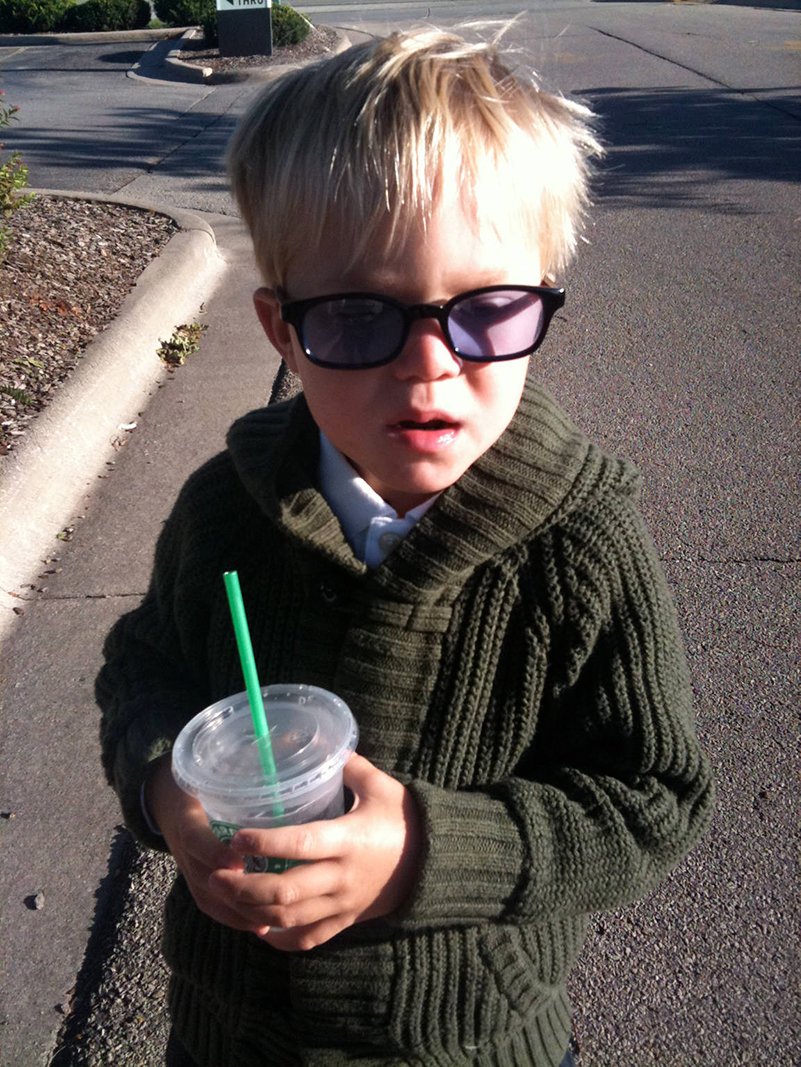 At Littlest Tumor Foundation, we wish for a better future and take action to create one.
When our fearless founder's son, Sami, was diagnosed with NF at age 4, her world came to a halt. She was no longer just seeing the effects of health issues on youth in her community, she was living it every day, along with thousands of other families affected by the disorder.
Her courage to do something and bring forth an accessible cure was what inspired our organization. What started as a year packed with fundraising campaigns and events turned into a 501(c) 3 nonprofit making a nationwide impact for the future of NF through awareness, empowerment and advocacy.
Our mission is to increase understanding of NF, empower affected families and advance research of preventative therapies.
Everything we do is backed by our core values.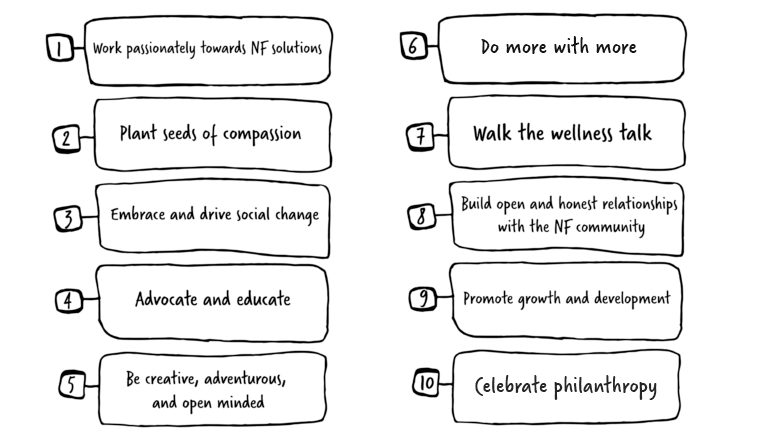 Here's how we make change happen:
Champion Wellness
NF, chronic and progressive, takes a toll on the entire family, so we created the annual NF Family Wellness Retreat.
The Retreat is a mashup of knowledge-building, compassion, and adventure – in fact, it's life-changing. We also sponsor community races and endorse active, balanced lifestyles. We are committed to wellness and believe in the abundant possibility of NF children.
Advance Research
We are a prominent voice in Washington, DC advocating for federally funded NF research through the National Institutes of Health (NIH) and the Congressionally Directed Medical Research Program (CDMRP). We are honored to be part of the inflow of $332.9M the CDMRP's NF Research Program has received since 1996.
Our grassroots efforts have built a bipartisan model of support for federally funded NF research. We walk the halls of Congress, speak with all 435 House of Representative offices and many Senate offices, meet with congressional representatives in district, co-host our NF Congressional Briefing, and serve on research panels. With the addition of our NF Young Adult Leadership Program, we are continuously working toward advancing NF research.
Connect Our Community
In 2015, we spearheaded the NF Collective, bringing together 8 NF organizations to scale impact. Find a Doctor, created by the Collective, is a collaborative project seeking to provide NF patients across the country with the care they need.
Promote Awareness
Did you know what NF was before landing here? Awareness is low and newly diagnosed patients and supporters often have never heard of the disorder.
We work 365 days a year to increase awareness by educating folks everywhere on the severity and complexity of the disorder that affects 1 in every 2,000 births. Here are just a few things that we do to promote NF awareness:
Congressional briefings
Family support
Events and fundraisers
Collaborations with businesses and nonprofits
Research
Speaking out in person and online
Get the latest on all things NF + LTF and find out how you can support the cause.