Help Us Get Federal Funding for Medical Research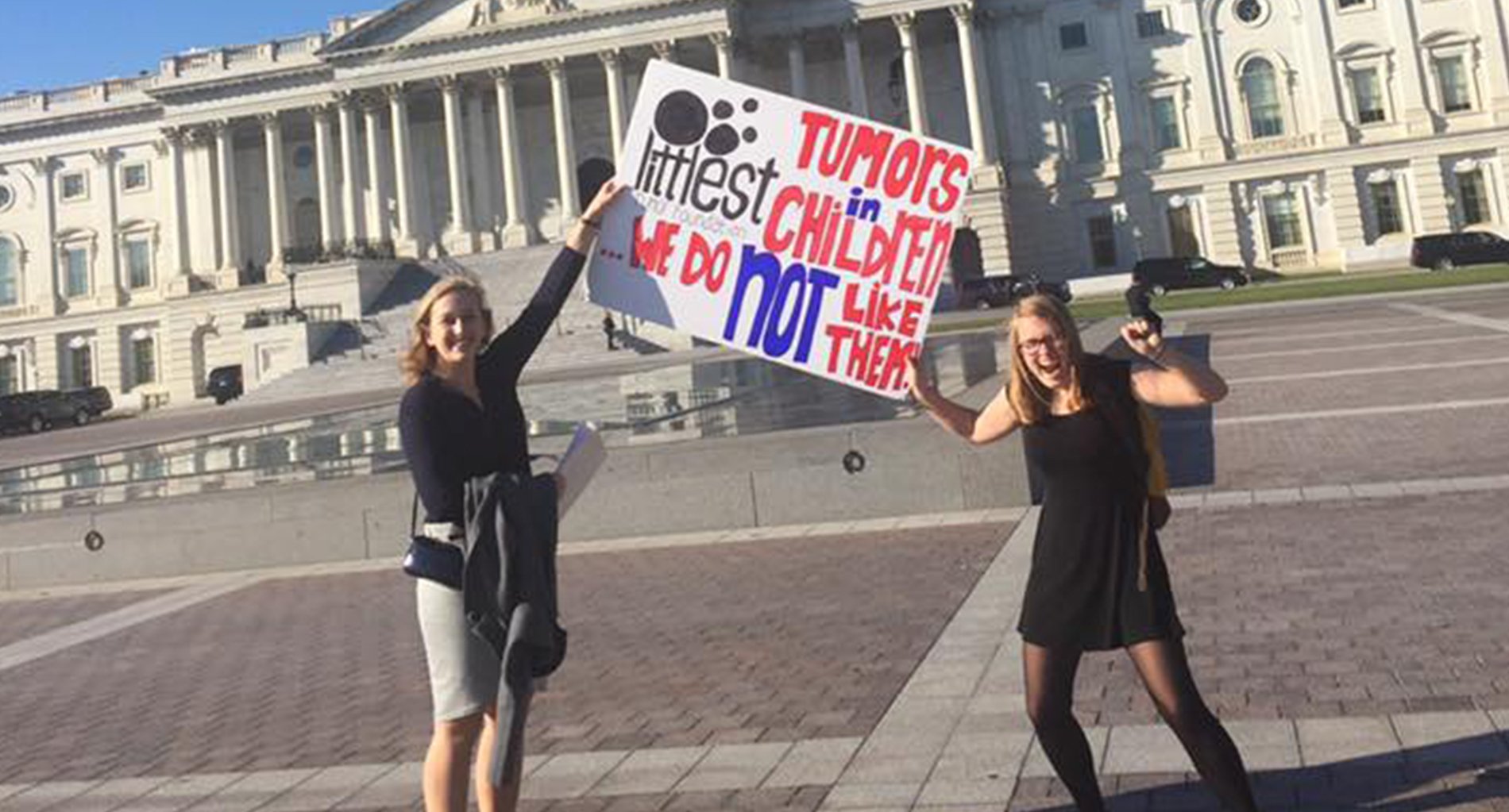 Tell Your Federal Legislators: tumors in children, we do not like them, we do not like them, WE DO NOT LIKE THEM!
Sign this Letter of Support
Neurofibromatosis medical research saves money and lives. Federal funding for the Neurofibromatosis Research Program (NFRP) needs continued legislative and grassroots support. 175 million Americans in this generation alone are poised to benefit from the Congressionally Directed Medical Research Program (CDMRP).
NF is the most common neurological disorder caused by a single gene. Medical breakthroughs from the CDMRP-NFRP, ongoing since 1996, have set in motion limitless possibilities for future treatments of uncontrollable tumor growth and hard to treat cancer, cardiovascular disease, war related injuries, behavior and brain function, pain management, bone repair and nerve regeneration. This high-impact, high-yield research critically supports and augments ongoing research and initiatives by other agencies such as the National Institutes of Health (NIH).
Important Contributions
Mechanism for tumor growth and pathway linkage to numerous cancers
Development of tumor generating cell-line
Consortium of research sites
Development of promising clinical trials
Sign this letter to send your federal legislators a clear message: tumors in children, I do not like them, and I support funding the NIH and CDMRP-NF Research Programs in fiscal year 2021.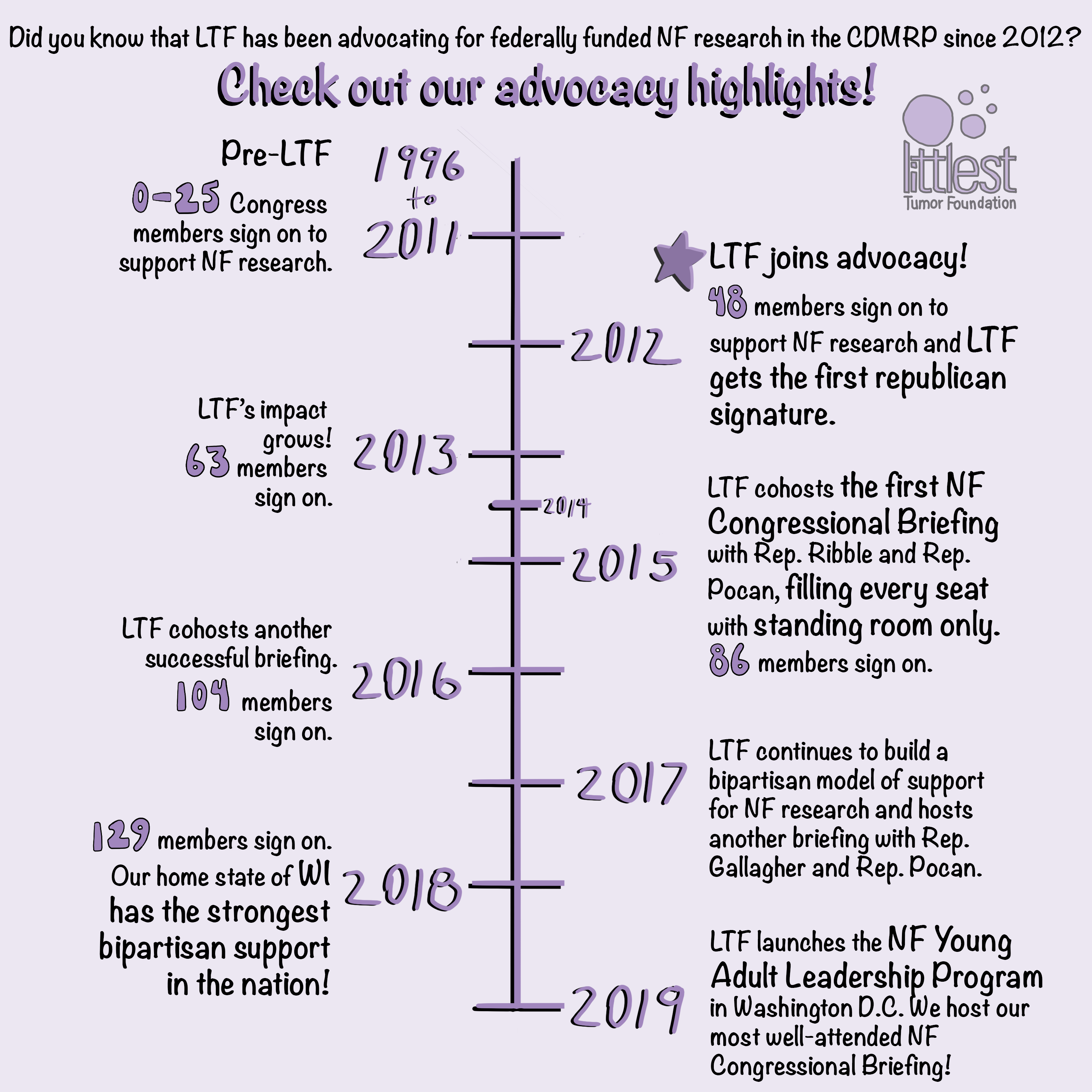 Get the latest on all things NF + LTF and find out how you can support the cause.